Hacking Chinese is a Mandarin language education website. I provided bespoke WordPress development to better serve Hacking Chinese's readers.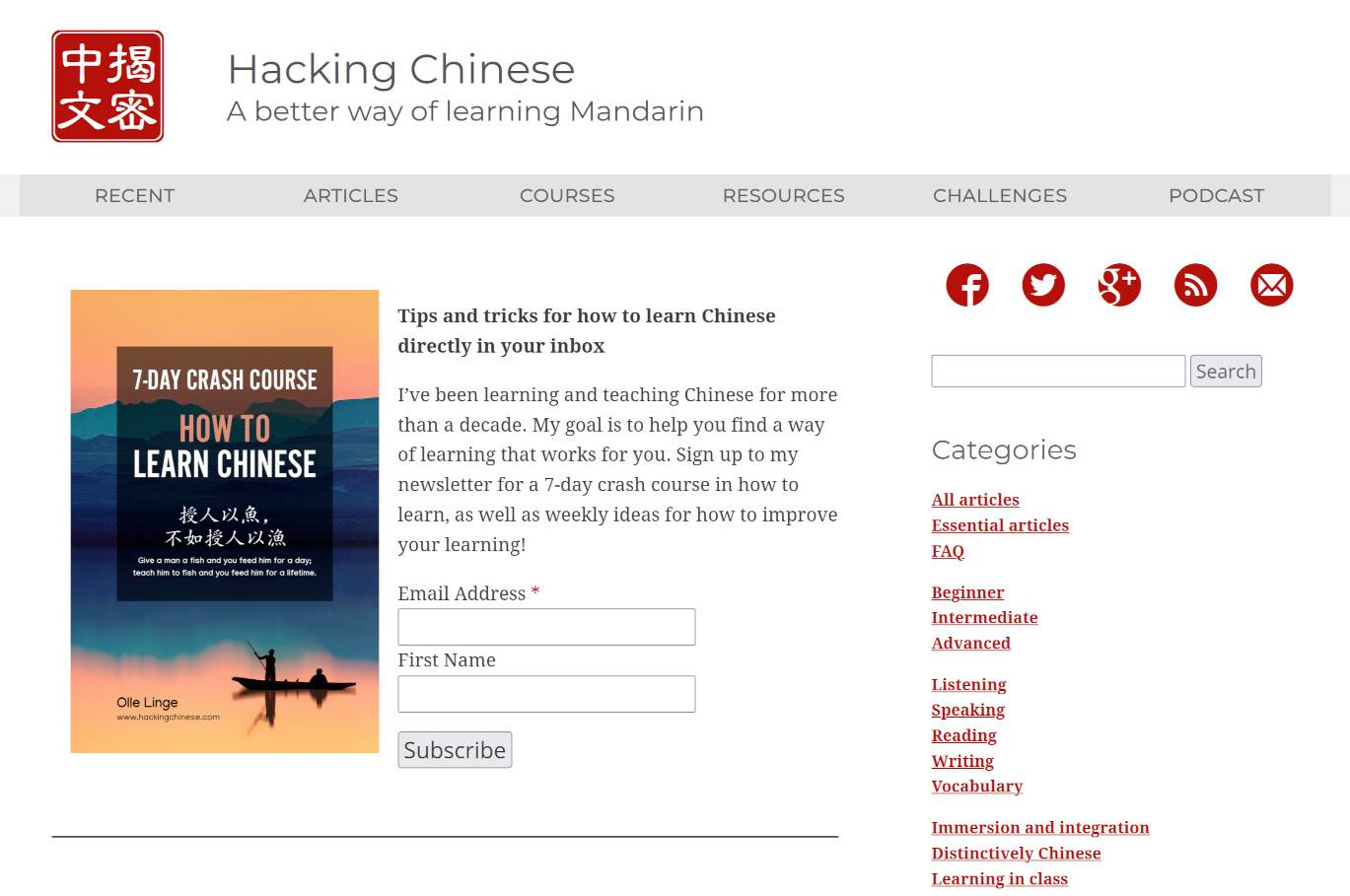 The new WordPress theme is more efficient both on the backend when serving user requests, and in its frontend CSS and JavaScript, compared to many off-the-shelf options.
The new design is also mobile-first and responsive across a range of different devices and network connectivity situations. This allows a greater number of readers to benefit from Hacking Chinese's educational content.
Contact me about WordPress software development.