As well as its bespoke e-commerce software, Pop Robin Cards also sells its 3D pop up cards via Etsy. This required a customised Etsy API integration, which I was able to provide.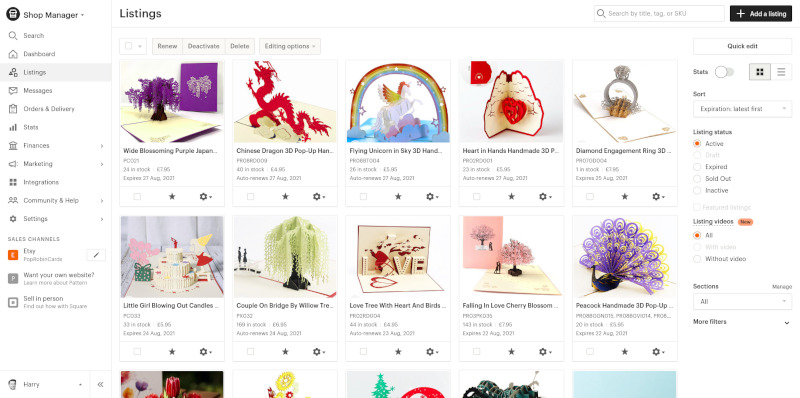 The customised Etsy integration syncs product catalogue data from Pop Robin Cards' e-commerce system into the Etsy shop. This includes product names and images, as well as Etsy-specific product descriptions that are generated from product data using templates.
The integration is also able to make sure that other useful information is included in the Etsy listing for each product, including shop notices and how to add personalised gift messages when buying via Etsy.
Product inventory is also handled automatically, with stock levels being updated from the main e-commerce system into Etsy, and also decremented in the main system when orders are received in Etsy. This has reduced instances of out-of-stock products and improved the customer experience for customers on both platforms.
Orders are regularly synchronised back from Etsy into the central e-commerce platform to provide a single order view for packing and dispatching orders. This has improved efficiency and increased accuracy in order dispatch.
As all sales data is synced back into the main system, Pop Robin Cards is able to benefit from aggregated statistics covering both sales platforms.
Contact me about development of software integrations.